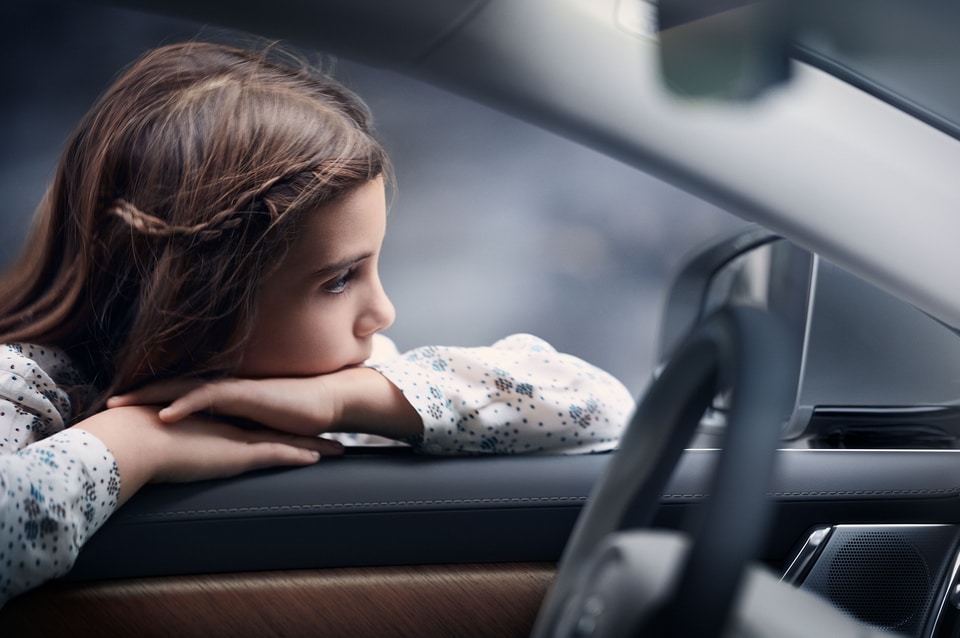 Get the Right Protection for Your Volvo with Our Protection Plans at Bill Gray Volvo Cars!
Whether you just recently drove off from Bill Gray Volvo Cars in your brand-new Volvo XC40 or you are still considering purchasing a Volvo S60 from our dealership in McMurray, we want you to check out our protection plans for your new or used Volvo of choice. The dependability and style of the Volvo brand are well-known, but as with any other vehicle, your Volvo requires maintenance every now and then to ensure their luxury remains prominent and that any upcoming mechanical needs are addressed. No matter what your budgetary need are, almost everyone likes to save money where they can and with these protection plans, you will be able to drive through Bethel Park and beyond without any worries about the total cost of maintaining your new Volvo. Check out our available Volvo protection plans here at Bill Gray Volvo Cars and come see us here on Washington Road in McMurray, PA to get started, we are less than 15 minutes outside of Canonsburg.
Each new Volvo from our McMurray, PA Volvo dealership comes backed by a Complimentary Factory-Scheduled Maintenance Warranty, but what happens when that coverage concludes? Through our available pre-paid maintenance plans, you will have access to quality repairs through our service center whenever you need them. Simply pay one affordable rater now and schedule an appointment when your new Volvo needs an oil change or other essentials.
While basic essential procedures are covered under pre-paid maintenance and the Complimentary Maintenance Warranty, you may run into an issue when driving around Pittsburgh that is not covered. Our service contracts offer different levels of coverage from Powertrain to Silver, Gold, Gold Plus, and Platinum; you may choose coverage lasting up to four years or 120,000 miles (whichever occurs first). Through these contracts, which offer varying ranges of covered replacement parts, you can ensure your vehicle is outfitted with a genuine Volvo part for maximum compatibility when the need arises.
Thinking about buying a certified pre-owned model through Certified by Volvo? We have Platinum protection plans available to help you out if your certified used Volvo ever needs new parts or maintenance. You may choose from a variety of service contracts, with the longest protecting your Certified by Volvo near West Mifflin for up to 10 years.
The tires and wheels are two of the most important parts on your Volvo as they are the only parts to actually touch the ground. When they run into unforeseen damage during the winter months or simply a random foreign object in the road, our protection plans can provide virtually unlimited new tires or wheels as needed. As most replacement tires come from outside businesses, and are often not covered under Volvo warranties, additional protection may be useful to those who drive on more unpredictable terrain.
Let us face it, Volvo cars look great and command a lot of prestige in their appearances alone! Our appearance protection plans are meant to keep that prestigious reputation going strong for as long as possible and cover a wide range of dents, dings, scratches, and damage to upholstery. Whether your Volvo receives an unfortunate mark on the inside and out, these protection plans let you pay now and receive quick repairs by certified Volvo technicians here at our body shop in McMurray, PA.
While Volvo cars are built to last, all parts on them are finite and will eventually wear down or become obsolete with upgrades. Our wear protection contract is designed to supplement complimentary scheduled maintenance and can give you access to replacements parts as needed, such as wheel alignment, wipers, brakes, and key fobs. All of these parts will be replaced by a genuine Volvo part that as up-to-date and made to last, much like our Volvo carts themselves!
Gain Peace of Mind Today!
No matter what your budget is, a new Volvo can be a great investment in the future, which is why we here at Bill Gray Volvo Cars in McMurray want you to enjoy the protection you need for your vehicle's future. Check out our brochures and come see us in McMurray to get started, we look forward to meeting you!